Professor Chang Hong Liu
Chang is a Professor of Psychology at Bournemouth University, and much of his research has focused on face processing. He is particularly interested in the mechanisms used to learn faces, and in the processing of facial attractiveness and facial expression. He also examines cultural differences in face perception and recognition. Chang's work has been funded by the ESRC, Wellcome Trust, British Academy and the Royal Society.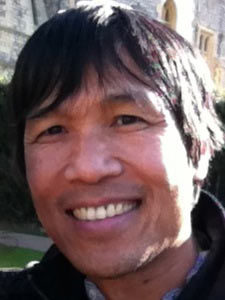 Dr Peter Hills: Principal Academic in Psychology
Peter completed his BSc in Psychology, MSc, and PhD at Cardiff University. His PhD thesis concerned the development of face recognition and the flexibility of face space. Since then, he has conducted a number of research projects on the development of face processing, including investigating the mechanisms of this development (using the face-inversion effect as an index of expertise). He has also explored various own-group biases including the first longitudinal study on the own-age bias. He has used eye-tracking and EEG in order to investigate these phenomena.
Dr Rachel Bennetts: Lecturer in Psychology
Rachel completed her undergraduate and honours degrees at Macquarie University in Sydney, Australia. She completed her PhD at the University of Western Sydney under the supervision of Dr Rachel Robbins, Dr Darren Burke, Dr Kevin Brooks, and Associate Professor Jeesun Kim. Her thesis examined the role of movement in familiar and unfamiliar face recognition. Rachel subsequently worked as a Research Assistant for the Music, Sound, and Performance Laboratory at Macquarie University, and the Foundational Processes of Behaviour group at the University of Western Sydney. Following a two year postdoctoral research position under the supervision of Sarah, she was appointed as a Lecturer at Bournemouth University. She is interested in factors that can influence face processing in everyday life and those that can impair face recognition, such as prosopagnosia, dementia, and autism.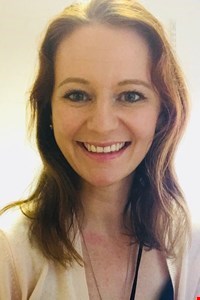 Dr Anna Bobak: Postdoctoral Research Assistant
Anna is a Research Fellow in the Centre for Face Processing Disorders, working with Dr Sarah Bate. She completed her undergraduate degree at Edinburgh Napier University, followed by a MSc at the University of Stirling, and she is currently near submission of her PhD thesis at Bournemouth University. Anna's research examines individual differences in face recognition ability and she has specific interest in people with extraordinary face recognition ability, "super-recognisers". Anna is currently looking for super-recognisers to participate in her research - please register your details with us if you think you are unusually good at face recognition and would like to participate in our studies!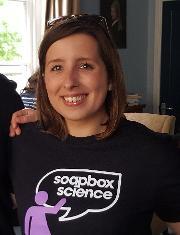 Amanda Adams: PhD Student
Amanda completed both her undergraduate and Master's degrees at Bournemouth University. Her dissertations for both courses investigated developmental prosopagnosia, for which she examined navigational impairments and eye movement strategies in the condition. Amanda also worked as a research assistant for Sarah, and is now examining techniques that may be used to improve face recognition skills in people with prosopagnosia and typical perceivers.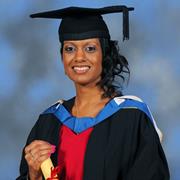 Ebony Murray: PhD Student
Ebony is a PhD student supervised by Dr Sarah Bate and Dr Rachel Bennetts. She completed her undergraduate degree in Psychology at Bournemouth University, and continued at BU to complete her MSc degree in 'Lifespan Neuropsychology' in 2014. She completed both her undergraduate and postgraduate dissertations under Sarah's supervision, and is now continuing her studies in the area of face processing. Specifically, Ebony's current research explores prosopagnosia and the diagnosis of the disorder in both children and adults.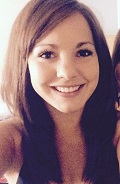 Dominika Budka
Dominika is an MSc student on the Forensic & Neuropsychological Perspectives in Face-Processing course at Bournemouth University. She received her Bachelor's degree in Sociology and Journalism in 2007, successfully defending her thesis on "Problems of sexual behaviour in children and adolescents". She is currently working on her dissertation under Rachel and Sarah's supervision, examining prevalence and characteristics of developmental prosopagnosia in teenagers. Dominika plans to carry out further research in this area at doctoral level.

Claudia Realegeno
Claudia is an MSc student at Bournemouth University studying the rehabilitation of prosopagnosia under the supervision of Dr. Sarah Bate and Dr. Rachel Bennetts. She is fascinated by face-processing and the unique window it offers into the convergence of perceptual, neural, social and cognitive effects. Her primary research interests focus on oxytocin's role in understanding facial stimuli and the potential for oxytocin to improve face-processing. She completed her undergraduate degree in Psychology at Reed College in Portland, Oregon and hopes to continue on to study for a PhD in neuropsychology.